Educational Assistance Program
AAS Educational Assistance
THE ROAD TO SUCCESS - For many job seekers, finding employment with a company that encourages them to grow is a priority. For American Auto Shield, providing our employees with perks that help ensure their growth is our priority. Our Employee Educational Assistance Program is just one of those perks.
Helping Our Employees in Their Quest for Knowledge & Growth
AAS EDUCATIONAL ASSISTANCE PROGRAM
Created in 2015, the objective of the Educational Assistance Program is to assist American Auto Shield (AAS) employees who wish to further pursue their education, in an effort to enhance current knowledge, skills and abilities, to secure increased responsibility and growth within the employees' professional careers, as well as to improve future potential contributions for the company. In keeping with this philosophy, American Auto Shield's Educational Assistance Program offers three types of assistance.
Tuition Reimbursement
Job Specific Training
Personal Enrichment Training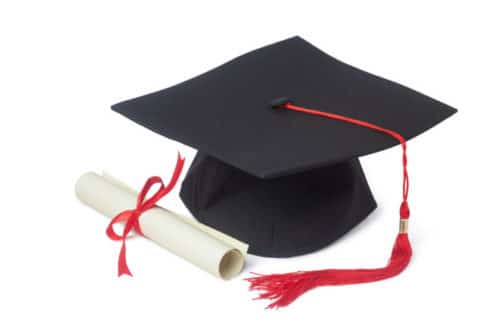 We'll Help You Pursue Further Education Because
YOUR SUCCESS IS OUR SUCCESS
Alex Roth, American Auto Shield Human Resources Generalist, was the first of our employees to take advantage of our Tuition Reimbursement Program, which reimburses full-time employees, employed for a year or longer, for a portion of their continuing education.
Alex started with AAS in November 2013 as a Receptionist and Payment Auditor, and was later promoted to the Customer Service Representative position. In December 2015, Alex was the recipient of the 2015 AAS Customer Service Employee of the Year award, and in June 2016, congratulations were again in order when Alex graduated from the Colorado State University with a Bachelor Degree of Sciences in Human Resource Management. Because Colorado State University is accredited and the coursework and degree are applicable to our business, Alex was able to use the AAS Tuition Reimbursement Program to pay for a portion of her education.
Alex was promoted to the AAS HR Generalist position in March 2017, where she will utilize her Bachelor Degree in her new role.
American Auto Shield knows how important our employees' growth is to our own, and we look forward to offering employee benefits and programs, like the Educational Assistance Program, that help to enrich our employees' lives and enhance their skills.
Interested in a career with American Auto Shield?
We offer full and part-time positions with competitive compensation, top-notch benefits, including medical, dental, and vision, perks like fun on and off-site company events, and rest and relaxation with paid holidays and flexible time off.